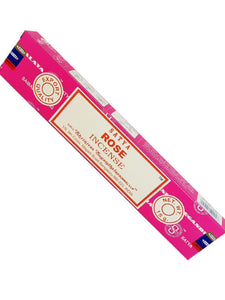 Lion + Lamb the Label
INCENSE - ROSE
Regular price
$4.00
$0.00
The captivating scent will linger in your memory long after the incense has burnt itself out. This aromatic incense with its romantic rose fragrance will enhance your mood and help cleanse your environment.
Rose is a hand-rolled blend, and each stick burns for about 45 minutes. The natural ingredients and masala are blended to perfection to create a soothing and calming aroma.
1 Box holds 12 Incense sticks.
---
More from this collection